Problems with this Website?
Send an e-mail to:
PUMConline@verizon.net
Living Bread Food Pantry
The Food Pantry is located in the lower level of the Church and has been serving the people of Plainville for over 30 years. It is run totally on donations of food and money. Volunteers hand out a bag of non-perishable foods, breads, and vegetables Wednesday evenings to Plainville residents who are in need.
Frequently asked questions:
How do I donated food?
You can deliver to the church during office hours Monday, Wednesday, & Friday from 9 a.m. until 12 Noon. You may also donate on Sunday from 10 until 11 a.m. If these time do not work , leave a message at the church office (508-695-9587) and we will set up a time. You can also drop off food at our bin near the exit doors in the Plainville Stop & Shop.
What do I donate?
See suggestions on the right of this screen. Before donating, please read our Donation Guidelines. Foods that we usually need are: cereal, spaghetti sauce, pasta, canned fruits, coffee, potatoes, rice, healthy snacks, baking items, toilet paper, and toiletries.
How do I donate money to the Food Pantry?
You can write a check to the "Living Bread Food Pantry" and send to the Plainville United Methodist Church, 16 East Bacon Street, Plainville 02762
Pantry Hours:
Wednesdays 6:15 P.M. - 7:00 P.M.
(doors open at 6:00 p.m.)
If you are a Plainville resident in need of food, you may enter the lower level of the Church from the parking lot on Wednesday evenings starting at 6:00 p.m. You are required to show identification and provide proof of Plainville residence, such as a recent utility or phone bill . If eligible, you will receive a bag of non-perishable foods breads, vegetables, and fruits.
Our faithful pantry volunteers: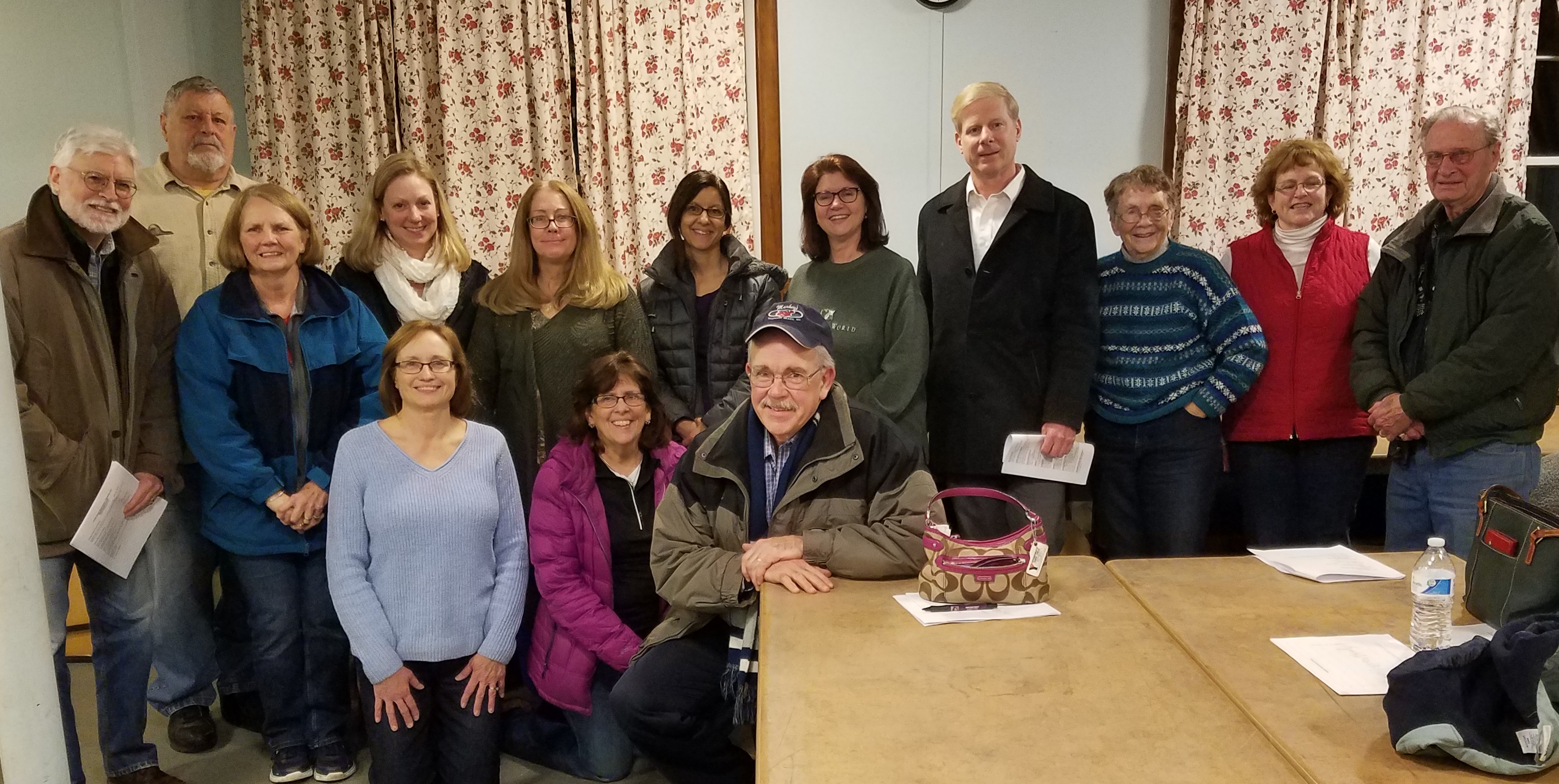 Living Bread Food Pantry
_______________________
How to Get Help from the Food Pantry
_______________________
_______________________